Facilities

We have our own animal facilities for poultry, swine, cattle and small ruminants, in which we carry out studies in a controlled environment. Additionally, we are in close contact with veterinarians and farmers in the Netherlands. We can therefore carry out field studies efficiently and collect a great number of samples and data within a narrow time frame. In the case of multicentre trials, our laboratory can process samples originating from countries both inside and outside the EU.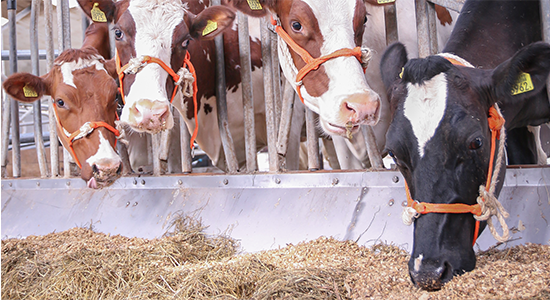 Animal facilities
Our animal facilities operate in line with various biosafety levels, enabling us to work under high containment and with genetically modified organisms (GMO). The poultry facility has six climate-separated departments. The rooms are multifunctional and can be arranged in many ways. This means they can also be used for other groups of animals such as pigs. In addition, the poultry facility includes 70 isolators. These can be connected to each other and are thus suitable for transmission tests. We have a separate research facility where we can carry out studies on larger animals such as veal, cattle and small ruminants in a controlled environment.
Specific Pathogen Free poultry flock
Our Specific Pathogen Free (SPF) broilers and layers are free from a wide range of pathogens. They are kept under strict conditions and are unvaccinated against common poultry diseases. The hatching eggs and chicks from the SPF layers are used for the preparation of diagnostics. Diagnostics are components of laboratory tests that can detect diseases or infections with certain micro-organisms. The diagnostics are used in our own laboratory and sold to other laboratories around the world. In addition, the hatching eggs provide components for virus culture and virus neutralisation tests. The disease-free SPF broilers and layers are used for clinical research. Read more about our diagnostics
Necropsy rooms and pathology team
Our facilities include a well-equipped necropsy room for mammalian species, a necropsy room for poultry, a histological laboratory and a microscopy room.
Post-mortem examinations are carried out by our team of eight registered veterinary pathologists, supported by a team of laboratory technicians, necropsy and administrative staff.
Additional laboratory tests are carried out in our laboratory.
In the histological laboratory, tissue sections are trimmed and stained for histological examination. In addition to Haemaluin-Eosine routine staining, which turns the cell nuclei blue and the cytoplasm red, there are many other special staining techniques to diagnose certain cell and tissue properties. We also use immunohistochemical techniques on cell and tissue sections to detect tumour markers or microbial organisms.

The necropsy rooms are part of our laboratory, which is ISO 17025 accredited by the Dutch Accreditation Board (RvA) for a large number of laboratory tests (registration number L120 Testing).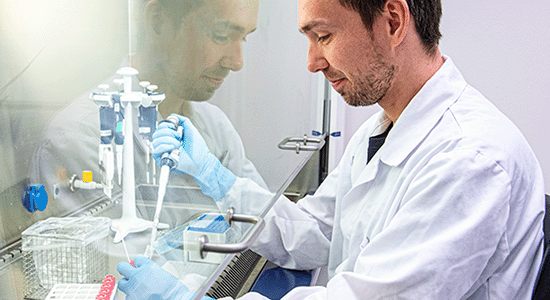 Diagnostics
Our laboratories meet the highest possible quality requirements and are fitted with modern equipment and robots. It has been ISO 17025 accredited by the Dutch Accreditation Board (RvA) for a large number of laboratory tests (registration number L120 Testing). We can conduct studies in compliance with the OECD principles of Good Laboratory Practice (GLP) and have obtained an endorsement of compliance from the Dutch GLP inspectorate. We carry out almost 5 million analyses per year. Our portfolio includes approximately 600 different diagnostic assays of which a significant part is developed by our own scientific staff.
We can offer lab disciplines and knowledge in the fields of bacteriology, clinical-chemistry, immunology and serology, molecular biology and DNA-tests, parasitology, pathology (cytology and histology), virology and toxicology. Additionally, we offer a range of more specialised diagnostic tests and analyses such as genotyping, phylogenetic analyses, susceptibility tests, pathogen isolation and classical (sero) typing techniques.
Get in touch
Please fill in our form to contact Berend Oosterhuis, Fanny Nieuwenhuis, or Eveline Peereboom to arrange a meeting with our research project teams or to inquire about any matters.

Our teams have expertise in poultry, cattle, swine, small ruminants, and equine health.